Crafting Web Experiences that Reflect Educational Excellence
Bridging the Physical and Digital Campus Experience
Soka University is a private four-year liberal arts college in Southern California with undergraduate enrollment at roughly 400 students.  With two-thirds of applicants never having visited campus, Soka wanted to capture their unique approach to learning, attract right-fit students and compete against more established liberal arts schools — all without a marketing team on the project.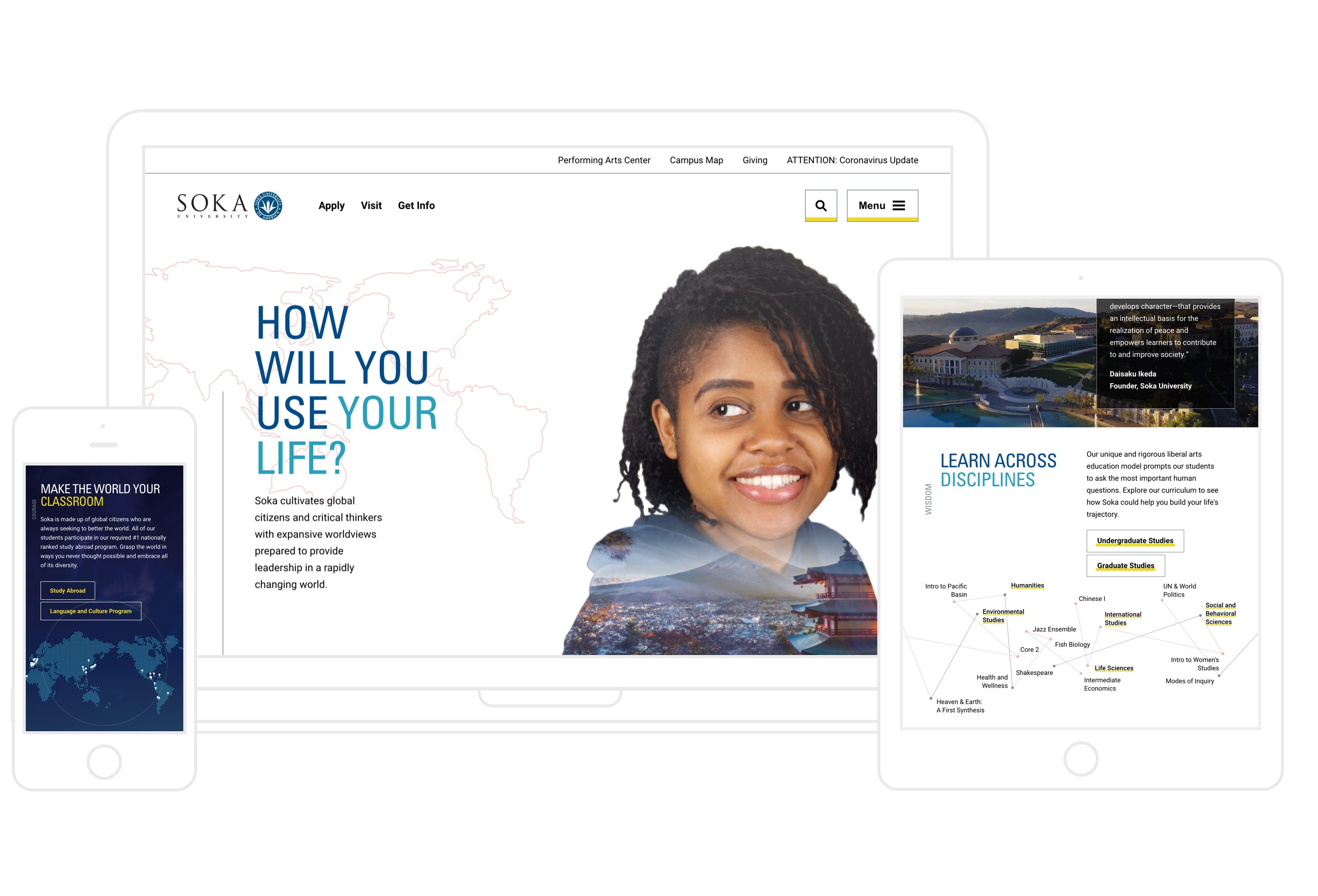 A story that is truly unique
Based on Discovery, iFactory chose to root the tone of the site in Soka's challenging mission statement: "How will you use your life?"  Soka's unique approach to learning is centered on a cross-disciplinary curriculum and a #1 ranked study abroad program. Our user experience and design teams leveraged the concepts of expansion and connectedness — key differentiators true to the Soka experience — to visually present Soka's core values in a way that resonates with prospective students.  Themes of contribution and creative inquiry drive storytelling on the site, with a heightened focus on student outcomes to demonstrate the value of a Soka education.
Measurable Success with User Engagement
in pages
viewed per session
Leveraging Modern Platforms - Drupal 8 Solutions
Discovery, Design, IA/UX, Content, Development
We're here to help you transform your digital presence.  If you'd like to work with us, get in touch.